ARE YOU READY FOR THE SECOND WAVE OF RETAIL DISRUPTION TRIGGERED BY
THE DIGITAL AGE IS HERE
ARE YOU READY?
Digital technology provides opportunities for retailers to acquire new customers, engage better with existing customers, reduce the cost of operations, and improve employee motivation along with various other benefits that have a positive influence.
Technology continues to impact, influence and shape how and where consumers shop. E-commerce has been the fastest growing retail channel since 2008 and is expected to become the largest retail channel in the world by 2025.
Retailers need to adapt their strategies to changing consumer preferences, behaviors and habits, and ensure that an Omni channel approach is implemented.
So we ask you again, are you ready?
leading digital solutions
WHY BANTER?
Banter is a leading digital solutions agency that specialises in website, social media, online management and online advertising in the FMCG Industry.
As brand stewards, we have a strong focus on your needs and the symbiotic creative solutions we can provide for you.
We are insight driven and our efficient processes ensure a swift implementation on all digital channels.
Using our advanced management and tracking software, we have a better understanding of your customers and can steer your marketing efforts to maximise your ROI.
boutique Digital & Creative Design Agency
WHAT WE DO
Right from day one, Banter has been creating, developing and marketing brands both online and offline.
Birthed over 15 years ago, Banter has evolved into the digital agency of choice with a combination of strategic skills backed by our creative branding and technical prowess. We're those elusive Unicorns that you keep hearing about.
We are known for our intuitive ideas and creative genius for all digital and design disciplines:
Strategy & Planning
Brand Creation
Content Creation
Design & Development
Lead Generation
Social Media
Management & Reporting
Training
Some key indicators of our digital expertise and knowledge over the last 15 years.
BY THE
NUMBERS
1st Page Google Ranking For Client
Websites Currently Managed
Combining digital design with the latest global trends and technology.
SIMPLY PUT:
Awesome work created by awesome people.
Banter is a full 360° digital agency, here to make your brand stand out! We offer a variety of services that can help make your business a success by keeping it on the right side of the digital curve.
working with local & international brands
MULTI INDUSTRY EXPERTISE
After the past 15 years, we have had the honor of working with these local and international brands to name a few. Having clients across all industries allows Banter to harness the learning and digital progressions in these sectors and adapt it to suit each client's need.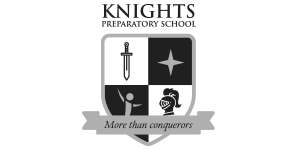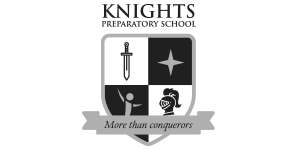 FROM THE
HORSES MOUTH
Just in case you doubted what we've said so far, lets see what our clients say. The proof is in the pudding!
"Working with Banter is like driving an F1 car – exhilarating, inspiring, incredibly fast and you'll want to do it again and again."
"As always, your work is impeccable! Thank you! Thank you for making us all look consistently good."
"Banter do amazing work, and we are very grateful to have them supporting us in building our brand from strength to strength."
"I am going to say it you guys are 'F*@!EN AWESOME' Thank you. Thank you!"
"Speed, precision and perfection are the order of the day when dealing with Banter! Always going above the call of duty."
"WOW, it's such a privileged to be surrounded by People who actually KNOW what's going on! Thank you!"
website showcase
RECENT LAUNCHES
Specialising in taking your business into the digital world.
We're the Digital Agency that will take your business further than ever before. Exciting stuff.
modern software and technology
ADVANCED SOFTWARE
Banter uses advanced and modern software and technology to ensure that your digital channels are managed with precision and adhere to all current global online standards.
This software allows us to have access to vital data and information that can be used to guide future marketing efforts and manage costs.
A systematic internal approach
A PROVEN
PROCESS
With a skilled team managing your brand, we provide the right person for the job. A systematic internal approach and process, from brief to implementation, allows us to reduce time wastage, deliver great results and ensure a viable costing modal. Maximising client specified budgets (small or big) with no bloated fees allows for a higher ROI.
fast turnaround time
TOP SERVICE LEVELS
With competitive tracking and audience insights we are benchmarked against our own past performance, providing peace of mind that all service levels are met based on our SLA.
Our fast turnaround time and open communication channels with all key account managers ensure nothing is missed and we're reachable 24/7.
We're lean and agile and this is what makes us different.
Smart money is on Banter.
As you can see, we know our stuff. Our services are geared to grow your business, strengthen your relationship with your consumer, maximise your sales, and generate return on investment.
Banter offers a full turnkey digital solution to our clients and thus, have the ability to assist as and when needed in other service areas.
ADDED VALUE WITH BANTER
Here are a number of reasons why it's a good idea to be with Banter.
TECHNICAL
Multi-channel digital capabilities
Premium management & tracking
Up skill & monthly training for staff
Google adwords / PPC
YouTube advertising
Mailchimp support
Design & DTP support
Video editing support
GENERAL
We hold key relationships with top fans and influencers
No additional loading costs
No overtime rate for after hours/weekends
We are reliable and ensure all deadlines and urgent updates are completed between 12-24 hours
Just in case there are any objections, here are a few additional opportunities for us to get better and really take your brand to the next level.
IN CASE YOU NEEDED MORE
OBJECTIONS & OPPORTUNITIES
We have experience in global brands and can assist with global growth online.
We constantly up skill all staff on the evolution of digital to ensure we provide you with the latest technology and digital marketing techniques.
We are specialists in digital and the management of social channels and we enjoy working with specialist industry pears.
We believe that the most effective and dynamic business relationships are built on Transparency, Integrity and Efficiency.
Building brand equity through your digital platforms.
To see how we measure up against your current supplier, we encourage you to please contact us.